Wireless Repeater - Part Number: MNR
Wireless Repeater Overview
Table of Contents
Safety, Maintenance, & Operational Information
The Wireless Repeater is used to bridge gaps or strengthen signals of our WiMAC mesh network The Ethernet Gateway is used as a communication point to expand controller communication to additional buildings. Build out a stronger wireless mesh network. Repeat the signal between WiMAC wireless door controllers where the signal may be weak. The ProdataKey Wireless Repeater is "plug 'n play" and is used to extend the range of the wireless signal in areas where signal strength is weak, the signal often drops unexpectedly, or the signal needs to travel long distances between controllers. The repeater runs on the same frequency as our controllers, which is 2.4 GHz on the 802.15.4 channel. Wireless Repeaters become part of the wireless network and connect with each other or directly to an access control panel, door controller, or Cloud Node. A site ID and passphrase can be assigned to the repeater for exclusive use by a door controller or a Cloud Node. It features a one-mile perfect line-of-sight range, and a 450 ft. average for indoor applications. It is also AES 128-bit encrypted, meeting government-level security requirements.
Wireless Network
A mesh network is a local network topology in which the wireless infrastructure nodes connect dynamically and non-hierarchically to as many other nodes as possible. They cooperate with one another to efficiently route data from and/or to other wireless nodes. Nodes are radio transmitters that function the same as a wireless router. In a wireless network, only one node needs to be physically wired to a network connection. That one wired node then shares its connection wirelessly with all other nodes in its vicinity. To be most effective, each node should be at least 20 ft. apart from any other wireless node access points.
Specifications
Communication
WiMAC

Wireless Device: (2.4 GHz / 802.15.4)

Encryption: AES 128-bit

Wireless Range: 1 Mile Line-of-Sight, 450 ft. indoor average
Environment
Temperature: -4º ~ +140º F or -20º ~ +60º C

Humidity: 0 - 95% relative humidity non-condensing
Enclosure
Dimensions (W x H x D) 2.75" x 1.5" x .75" metal can
Weight
.17 lbs (2.7 oz) w/o USB cable or wall plug
Power
Includes wall plug with 6ft cable

3.3V to 5V up to 500mA
Mounting Instructions
Before beginning the installation, read these instructions thoroughly. Make sure you have read and understand the Safety Information.
WARNING: Disconnect power before working with the ProdataKey product. DO NOT mount the product while power is applied. Always apply power at the end of the installation.
Please follow these mounting suggestions. To function most effectively:
The repeater should be mounted indoors as high up as possible. Strategic placement of the wireless repeater will optimize communication with the controllers and Cloud Node.

Mount the wireless repeater above the door frame or higher, or in a drop ceiling where possible.

Install the wireless repeater in an environmentally-controlled and secure area.

The repeater's antenna must be pointing straight up or straight down.

Ensure the antenna is free from obstructions such as close proximity to metal beams, pillars, and high-power cables that may cause wireless interference.
Technical Support
Should you require any technical assistance, please contact our knowledgeable ProdataKey Support staff. Your support queries covering hardware, software installation, trouble tickets, troubleshooting, return merchandise authorization (RMA), or any other questions will be addressed as immediately as possible.
NOTE: In order to receive an RMA from pdk, we must first troubleshoot the device prior to the user receiving an RMA number and the device being returned to the user.
Phone:

801.317.8802

option #2

or direct at:

801.206.4086

Email:

support@prodatakey.com

Direct Dealer Support Line:

801.206.4086
ProdataKey, LLC - 67 West 13490 South, Draper, Utah 84020 United States
NOTE: If two Cloud Nodes are in the same vicinity (even within a mile) and you are unable to detect a wireless device on the nearest Cloud Node, check the other Cloud Node in Discovery to see if it connected to the wrong Cloud Node.
Certifications
FCC Compliance Statement: This device complies with Part 15 of the FCC rules. Operation is subject to the following two conditions:
This device may not cause harmful interference.

This device must accept any interference received, including interference that may cause undesired operation.
Product can be used without license conditions or restrictions in all European Union countries, including Austria, Belgium, Denmark, Finland, France, Germany, Greece, Ireland, Luxembourg, The Netherlands, Portugal, Spain, Sweden, and the United Kingdom, as well as other non-EU countries, including Iceland, Norway, and Switzerland.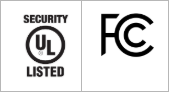 Copyright
© 2019 ProdataKey, LLC. All rights reserved. ProdataKey, the ProdataKey logo, and other ProdataKey marks are owned by ProdataKey, LLC and may be registered. All other trademarks are the property of their respective owners. ProdataKey assumes no responsibility for any errors that may appear in this manual. Information contained herein is subject to change without notice.
Wireless Repeater Installation Manual
ProdataKey Controllers/Readers
© 2019 ProdataKey, LLC.
Ver: 20191113
Date: November 13, 2019
Doc No. MNR-IM-001
Safety, Maintenance, & Operational Information
Requirements
This information is intended for trained and authorized installers of ProdataKey access control products. Versions of this article will be updated to the ProdataKey knowledgebase as necessary.
In this manual, ProdataKey and its door controllers are referred to as the PDK products, single io, eight io, product, network door controller, device, device controller, and Cloud Node.
Liability
Every care has been taken in the preparation of this document. Please feel free to inform ProdataKey Support of any inaccuracies or omissions in this documentation. We welcome your feedback and suggestions. ProdataKey cannot be held responsible for any technical or typographical errors and reserves the right to make changes to the product and documentation without prior notice.
ProdataKey makes no warranty of any kind with regard to the material contained within this document, including, but not limited to, the implied warranties of merchantability and fitness for a particular purpose. ProdataKey shall not be liable nor responsible for incidental or consequential damages in connection with the furnishing, performance, or use of this material. This product is only to be used for its intended purpose.
Intellectual Property Rights
Patents Pending - ProdataKey has intellectual property rights relating to technology embodied in the product described in this document.
Equipment
This equipment must be installed and used in strict accordance with the instructions given in the user documentation. This equipment contains no user-serviceable components. Wiring methods shall be in accordance with the National Electrical Code, ANSI/NFPA 70. Unauthorized equipment changes or modifications will invalidate all applicable regulatory certifications and approvals.
Use only accessories that comply with the technical specification of the product. These can be provided by ProdataKey or an approved third party. Use only spare parts provided by or recommended by ProdataKey.
After the system is installed and working properly, no further maintenance or testing is required.
Do not attempt to repair the product by yourself. Contact ProdataKey Support or your ProdataKey authorized distributor for service matters.
Trademark Acknowledgments
ProdataKey, Prodata Key, prodatakey, PDK, Prodata, are registered trademarks or trademark applications of ProdataKey in various jurisdictions. All other company names and products are trademarks or registered trademarks of their respective companies. Permission to use, copy, modify, and distribute this software and its documentation for any purpose with or without fee is hereby granted, provided that the copyright notice appears in all copies and that both the copyright notice and this permission notice appear in supporting documentation.
Regulatory Information
Electromagnetic Compatibility (EMC)
This equipment has been designed and tested to fulfill applicable standards for:
Radio frequency emissions when installed according to the instructions and used in its intended environment.

Immunity to electrical and electromagnetic phenomena when installed according to the instructions and used in its intended environment.
Safety
This manual has been prepared to help you install the product. Read through the installation instructions carefully before installing the product. Keep the guide for future installation and maintenance reference.
This product complies with IEC/EN/UL 60950-1, Safety of Information Technology Equipment. If your connecting cables are routed outdoors, the product shall be grounded either through a shielded network cable (shielded twisted pair) or another appropriate method.
The power supply used with this product shall fulfill the requirements for Safety Extra Low Voltage (SELV) and Limited Power Source (LPS) according to IEC/ EN/UL 60950-1.
Disposal and Recycling
When this product has reached the end of its useful life, dispose of it according to local laws and regulations. For information about your nearest designated collection point, contact your local authority responsible for waste disposal. In accordance with local legislation, penalties may be applicable for incorrect disposal of this waste.
Supported Readers
Support / Sales
Support
Phone:

801.317.8802

option #2

or direct at:

801.206.4086

Email:

support@prodatakey.com

Direct Dealer Support Line:

801.206.4086
Sales
Phone:

801.317.8802

option #1

Email:

sales@prodatakey.com
Learn More
Visit ProdataKey learning center https://www.prodatakey.com/training-schedule for certification trainings and events, webinars, and tutorials.
Notice
The ProdataKey Wireless Repeater is intended for indoor use only.

The ProdataKey product shall be used in compliance with local laws and regulations.

The ProdataKey product shall be installed within a secured area.

Mount in a dry and well-ventilated environment.
To provide the best conditions and proper operation of the product, the Cloud Node and controller must be securely mounted in accordance with the installation instructions.

Do not install the door controller box on unstable brackets, surfaces, or walls.

To use the single door controller outside or in harsh environments use ProdataKey Gate Controller. Call sales for the proper model based on your application.

Use only applicable tools when installing the ProdataKey product. Using excessive force while mounting the product could cause damage.

Avoid exposing ProdataKey product to shocks or heavy pressure.

Do not use chemicals, caustic agents, or aerosol cleaners to clean the product. Use a clean cloth dampened with pure water for cleaning the exterior of the enclosure.

Use only accessories that comply with the technical specification of the product. These can be provided by ProdataKey or a ProdataKey authorized third-party vendor.

Use only spare parts provided by or recommended by ProdataKey Support or a product reseller.

Do not attempt to repair the product by yourself. Contact our ProdataKey Support or your ProdataKey authorized distributor for service matters.

Use a can lock to ensure secure enclosures and prevent tampering.

Protect the power cord, Ethernet cable, and transformer wires from being walked on or pinched, particularly where the wiring exits the box.

For UL certified installations, all cable runs from readers to the door controller must be less than 98.5 feet (30 meters).