PDK and Comelit Database Integration Overview
PDK and Comelit Tenant Integration Overview
1. Click on a customer name listed in the Customers section of the screen (also containing the Cloud Nodes and Permissions sections) in order to edit the customer's information and ultimately integrate it with Comelit data.
2. Click the Edit icon.
3. Check the Comelit option in the Available Intercom Connections section.
4. Click SAVE.
5. Click on the same Customer.
6. In that customer's screen, click on the Cloud Node associated with this customer.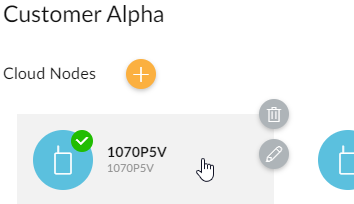 7. From the main dashboard, click Configuration
.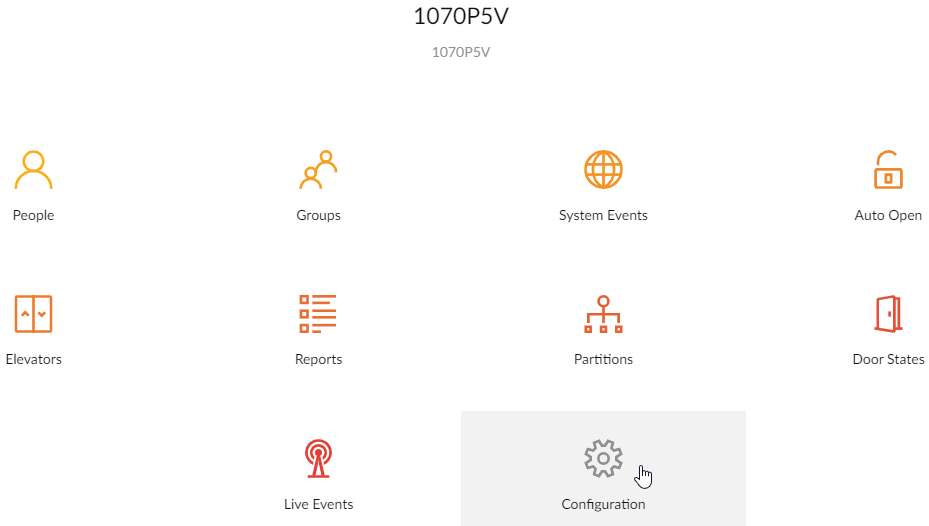 8. In the Configuration screen, click the CONFIG tab.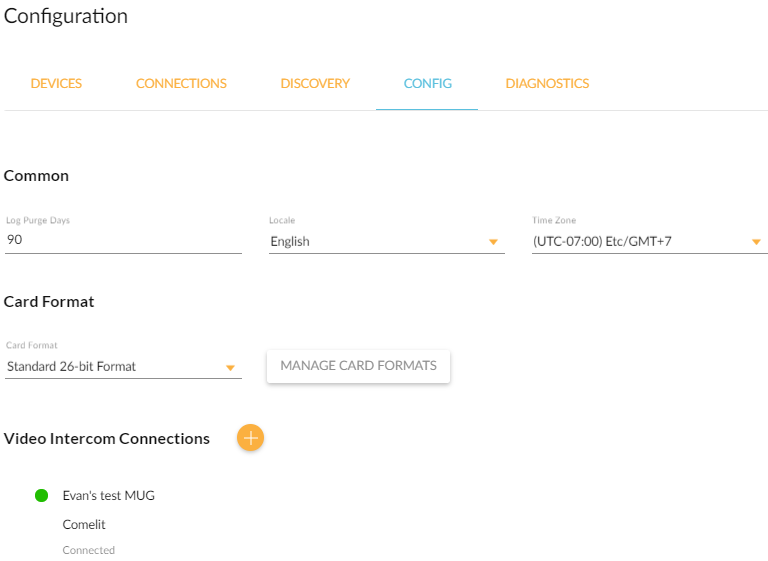 9. At Video Intercom Connections, click the + icon.
10. In the Add Connection screen, click on the
in the Comelit ID32 field and follow the indicated instructions for the required Comelit ID32 information.
11. Assign a name in the Name field.
12. In the Login section, enter your Comelit Username and Password. Confirm the password and click ADD.
13. Click on the PDK logo
at the upper left of the screen to access the PDK io main dashboard again and select People
.
NOTE: It is here, in the People feature of PDK io, that you will be adding each of the individuals that will be associated with a Comelit Unit or apartment. In essence, the people that are registered in the PDK io application can be selected and assigned to their respective Comelit apartment or Unit; in the steps that follow, you will link the appropriate person from PDK io with their Comelit apartment (or Unit).
14. In the People screen, click on a person that is to be linked to and associated with their apartment, or Unit information from the Comelit application.
15. In the Person screen, click the + icon to the right of Video Intercom Links to view the Add Link screen.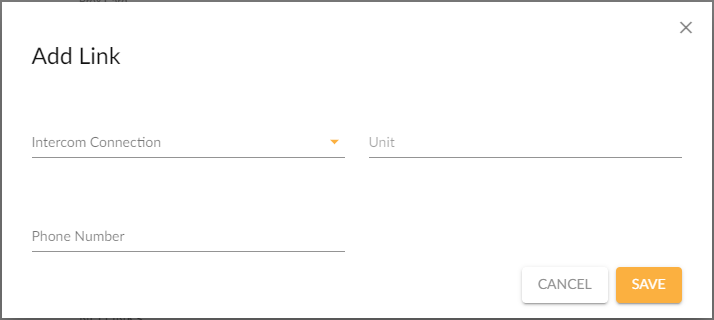 Intercom Connection - Click in this field or on the down arrow to select the connection (person's) name.

Unit - Click in this field to select the apartment unit that should be associated with the person named in Intercom Connection.

Phone Number - Enter that person's phone number to be associated with the Unit (apartment).
16. Click SAVE. A green dot indicates that the PDK io and Comelit information has synced and is working as it should.
17. Repeat this process for each person that needs to be added and assigned to a Comelit apartment, or Unit.