PDK and Comelit Database Integration Overview
Comelit door entry monitors are design-conscious products created as the ideal decorative accessory for your home. But there is more than style to consider. They actually offer an unparalleled level of technology, with functions and features designed to meet all requirements.
The ViP door entry kits from Comelit stand out for their use of IP technology, that combines excellent performance with ease of installation and expandability. The ViP network can serve an unlimited number of users, with simultaneous conversations and no distance restrictions, and can be used to construct a dedicated or proprietary network, or integrated in an existing LAN, to create a door entry system that can co-exist with other installed systems.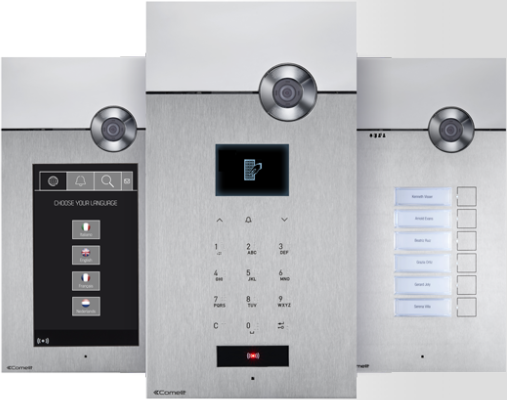 PDK and Comelit Tenant Integration Overview
Pdk io provides greater opportunities for third-party integration. Pdk's open API allows customers to integrate their access control system with many other third-party platforms. Integration helps provide an attractive turn-key solution to end-users because it simplifies their security operations while providing a higher level of protection.
Comelit's interactive video entry technology has combined with ProdataKey's mobile-first access control platform, creating a comprehensive solution that's well-suited for commercial and multi-tenant residential properties.

There is great synergy between Comelit and PDK's strength in the multi-tenant residential market. Between these two companies, PDK offers customers an integrated security solution that further enhances the value offered to property managers and tenants who place a premium on convenience.

As an integrated solution, Comelit's success in the healthcare market can help build upon PDK's leadership in the education market, which, in turn, is an ideal fit for the Comelit system.

Seamless synchronization between Comelit and pdk io's user database enables system administrators to simultaneously register or delete users across both platforms.

The same credential may also be used to enter the property's main gate or entryway, secured by Comelit, as well as all other perimeter doors and common areas, secured by the pdk io system.
Planned enhancements, as a result of the pdk io/Comelit integration, will allow pdk users to view Comelit video via the pdk io mobile interface and to unlock associated doors secured by the Comelit system.