Copy and paste the following web address into the browser address bar to download and install the Microsoft PortQryUI tool at:
https://www.microsoft.com/en-us/download/details.aspx?id=24009
Follow and complete the installation instructions.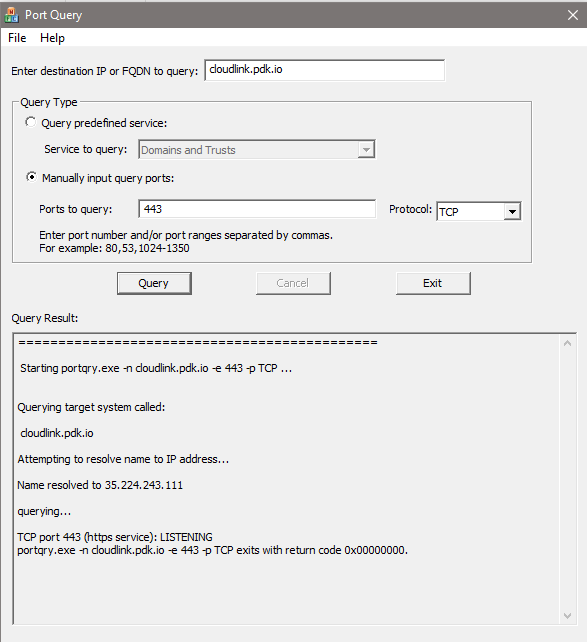 In the top field (Enter destination IP or FQDN to query), enter cloudlink.pdk.io and select specific ports and enter the following ports, one at a time, into the Ports to query field and select the Query button.
Ports: TCP 443 or TCP 3140 (Either one of these ports is sufficient), UDP 53, UDP 123
The results that appear in the bottom half of the Port Query window should be LISTENING or LISTENING or Filtered.
If it says NOT LISTENING or BLOCKED then communication is actively blocked.